'420 Evaluation': How to Get a Cannabis Card Online?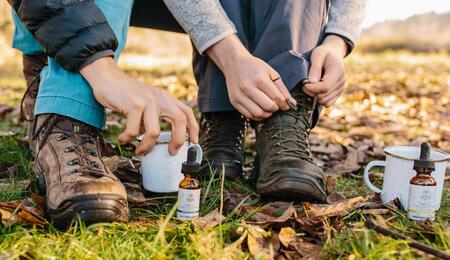 You have wanted to medicate with cannabis and have been thinking about how to get a cannabis card (MMJ card). Or maybe your current medical card needs renewal, and you want to avoid spending a whole day doing just that. In this article, we explain how you can obtain your MMJ from your home's comfort online.
Your medical marijuana card is like an ID card with which you can supply goods to treat any condition you've decided to treat with this medicine's help. Medical cannabis is available in over 30 states across the U.S. It's used to treat an array of different conditions, ranging from chronic pain, Crohn's disease,
epilepsy
, anorexia to cancer, PTSD, or HIV/AIDS. Fortunately, there's probably a convenient solution for many states on how to get a cannabis card online in less than an hour. Most states relegate doctors the responsibility to evaluate whether a patient qualifies for medical cannabis use. Evaluation clinics run in every state that has an active MMJ program.
How to get a cannabis card?
Obtaining an MMJ is incredibly easy if you come from states such as California, Nevada, Oklahoma, or New York. If you live elsewhere, it's good that you research and soak all information related to
MMJ programs
.
It's easiest to get a medical cannabis card in California.
In the Golden State, patients can legally medicate with cannabis since 1996; therefore, it's no surprise that if you come from California, you are fortunate to quickly settle your MMJ. It takes no more than an hour to obtain a doctor-approved medical marijuana card online. So, forget about endless paperwork. When you approach an evaluation clinic in California, they usually require you to present an ID card, necessary medical information, and proof that you are a state resident. Without the residency proof, you can't be granted a medical recommendation, which would be enough to access any state dispensary. After you present the documentation, the procedure extends to an online interview with a doctor who will ask you specific questions to evaluate your condition. Some like to call these types of interviews the 420 evaluation. The evaluation, which takes around 15 minutes, will inquire about your medical condition. The doctor will also ask you why you deem medical cannabis the right treatment choice for your condition. Should the doctor give an amen to use cannabis for your health condition, you are immediately issued a recommendation that you can use to access a dispensary the same day.
Using the recommendation the same day is made possible thanks to California's
"Compassionate Use Act" or Prop 215
. A copy of the recommendation should be disclosed to you via email. The actual physical medical card may take a couple of days until it reaches your home address. California's policy differs from other states, however. The law enables patients to
grow cannabis for personal use
, granted that they have a recommendation from a doctor. But importantly, although California's law seems advanced in terms of access to medical cannabis, the MMJ program does not supplant the federal law. On a federal level, unfortunately, cannabis still classifies as a Schedule 1 drug. Which makes all the confusion among people whether they can apply for MMJ or not. So, a lot of potential patients are musing over the prospects whether their action is legal or not.
The best online health services for getting MMJ
California has led the way to access to medical cannabis since their law is the oldest nationwide. With the advent of internet technology, the process of obtaining a card has evolved, and for the most part, it can be carried out online. If you are wondering what online services to look for to obtain your card, below are two recommendations. Both services operate in multiple states.
NuggMD
One of the best services in the industry that helps patients acquire a medical cannabis card is NuggMD. They have been present on the market for over a decade now and have helped over 500,000 patients medicate with cannabis. NuggMD's service is currently available in California, Nevada, New York, and Oklahoma. Their procedure takes place entirely online and is fairly inexpensive, starting at $39 for both renewals and new patients. The cost may slightly increase if you require a physical plastic ID card. As mentioned before, if you come from California, you can make your purchase at dispensaries without such a card as the doctor's recommendation is enough.
How to use NuggMD?
Browse their website on the internet and sign up to submit your medical record.
Once you create your user profile, schedule an appointment with a doctor. The appointment would not take more than 20 minutes.
Suppose your application is approved by the doctor that evaluates you. In that case, you will be first granted a medical recommendation, while your unique cannabis card should be issued to you within a week.
Veriheal
NuggMD may be one of the most reliable online services that provide patients with medical cannabis cards; however, a downside is that their services are limited to a few states only. If you don't come from any of those states (California, Nevada, New York, or Oklahoma), you can consider approaching Veriheal. Its services encompass states such as Arizona, Delaware, Illinois, Maine, Maryland, Massachusetts, Michigan, and Washington D.C. as they are also present in California, New York, Oklahoma, and Pennsylvania. The online medical marijuana recommendation with Veriheal costs $200 for a single patient or $379 for two patients. The price includes the consulting service with a doctor, issuing an MMJ card valid in your state of residence, and 24/7 access to dispensaries.
How does the process go at Veriheal?
Find their official website on the internet, select your state, and create your patient login account. Proceed with completing your Veriheal online profile, where you will be asked to provide the necessary information.
After your profile is complete, you can conduct a consultation with a doctor that would not require more than 20 minutes of your time. You should be informed of your MMJ eligibility immediately.
If you are coming from a state where obtaining an online recommendation is still not an option, you may be required to undergo a defined state application process to obtain a medical card. You may ask your doctor if they are familiar with the process and if they could help your effort on how to get a cannabis card. Nevertheless, as regulations in the industry are continuously changing, it's always a good idea to revert to the websites of online health services providers such as NuggMD and Veriheal to see if they are extending their services near you. Getting a cannabis card has never been easier. The number of people using it is steadily growing. If you think that regular medicine is not helpful enough, you can always try and medicate with cannabis and experience the effects first-hand. While cannabis may not entirely cure some condition, at least it can offer relief from symptoms and make life at least a little bit better.